Would you like to be more confident?
"So Beneficial, and I noticed increased confidence in my voice....so thank you!! " Colette Patterson - actor, singer.
Are you thinking,
"My voice won't get any better",
"I'm tone deaf", or simply,
"I can't sing"?
Imagine if you could get past all that,
because you can!
I firmly believe everyone can sing.
If your vocal apparatus is in good working order, you can sing. Everyone is born with the ability to use your voice with freedom and confidence. What happens is that, sadly, through a person's lifetime they learn how not to sing.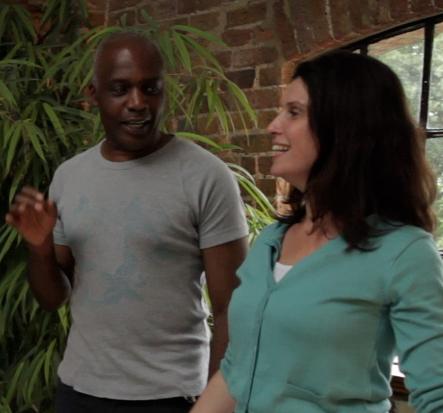 What if all you needed to do was to get in touch with and take control of the parts of you that make those wonderful sounds you admire so much in others?
It's worked time and time again for people who have felt the same way you do now and it will work the same for you!
You could be hearing the difference, amazing yourself and feeling the real benefits of singing in no time.
So if you've ever imagined singing with total freedom and confidence but feel you're too old, too young, or whatever you think your barriers may be, here's your chance to make your dream a reality.
I can help you sing with more confidence
Do YouNeed More Confidence?
Is your lack of understanding about how your voice works robbing you of the confidence to go for what you really want?
Many of the people who have benefitted from the Love Singing Course had never had any type of skilled guidance before. They were ready to tell me how bad their singing voices were. They read off a long list of people who could back up their claim to being one of the world's worst singers. However, they did have enough belief in themselves or at least enough curiosity to seek out sound advice.
I've help Professional singers, community choirs, TV presenters and mums who just want to sing lullabies to their kids unlock their true voice.
Do you feel you deserve to give yourself the same chance?
"I've never had so many compliments about my singing." M Ryan, Actor
"The confidence I gained gave me the courage to go up for my first major casting and I wasn't nervous at the audition" Gary Bland, Actor, Singer
"EXCELLENT! The best singing teacher I've ever had." Donna Cartwright,
"So Beneficial, and I noticed increased confidence in my voice....so thank you!! " Colette Patterson - actor, singer.

One-to-One or Group Workshops.
Decide What's Best For You
Too many people dismiss their singing without giving it a real chance - One quick taster vocal session and you'll be firmly on your way to feeling happy about your voice. Find out more today.
IS THIS FOR YOU?
If you are:
A total beginner who wants to get more out of singing but doesn't know where to start.
Someone who wants to feel the true benefits of singing.
A singer who feels you need to gain more confidence about your singing and performance.
An actor who wants to increase your chances of getting work by adding another string to your bow.
THEN THIS IS FOR YOU!
Gain the tools you need
I had some great vocal training with Norman to support my choir singing as well as my yoga teaching and general public speaking. He gave me some tools to prepare myself for any event at short notice. Physiologically I'm less strained when singing or speaking for a long time. The effect of the change in my vocal projection is evident in the way people respond to me. Thank you Norman! I look forward to further training with you.
Mina Hosokawa, Yoga teacher, choir singer & producer
Norman Bailey - Your Vocal Coach
My 30 years experience in the performing arts has given me the opportunity to hear a lot of voices. I've worked with singers and actors ranging from West End professionals to wishful beginners.
I like passing on the techniques I've picked up over the years from great teachers and amazing singers. That's why I'll enjoy hearing you happily and confidently singing to your heart's content.
These are the same techniques that I've used to help people like you find a new love of singing, become more confident and land lead roles in major productions.
There are so many obvious benefits to singing but I've found many people's approach to it gets in the way of them fully appreciating all it has to offer. My greatest joy is seeing someone rediscover their love for the gift of singing.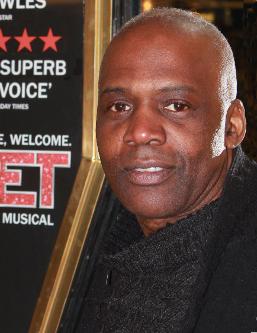 Do you know WHY PEOPLE ENJOY SINGING?

Compelling Research results
Live Longer
Singing will even help you live longer according to the findings of a joint Harvard and Yale .
Be Happier and Healthier

"The Health benefits of singing are both physical and psychological.
Singing - As Good As Chocolate

'The good news is you don't gain any calories!' Heart Research UK
Enjoy a healthier, happier and
more confident you.
Embrace your love for singing. Unleash your true voice.
What the press have written about my pupils:
" A superb voice ... 'Perfectly Marvellous' ... you have to be impressed." - Sunday Times
"..puts over the the big numbers with great assurance." - The Telegraph
"..a superlative performance." Chichester Observer
"..a fantastic dancer with a beautiful and strong voice." Eastern Daily Press
How happy would you be if people said that about you?