African & Caribbean Storytelling

Storytelling is
key to improved outcomes in all forms of education
"All the children and the staff loved what he did. Norman made story telling come alive and vibrant. The class participation was excellent."
Linda Satur, Hartley Primary School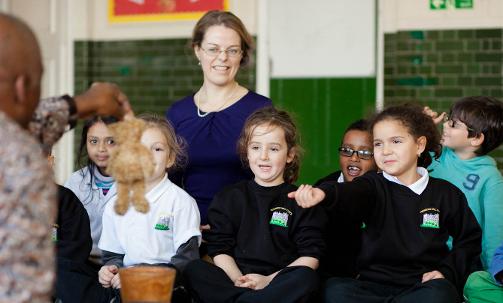 "You've got to see this! It's a treat for teachers too!"
Outreach Worker at Sandringham Primary School
A Magical Learning Experience
Each storytelling session is a powerful mix of music, movement, magic and vocal expression designed to conjure up a truly magical experience for all. The participatory nature of the workshops encourages those taking part to become part of the story, allowing them to tap into their own imagination.
This give children a wonderful sense of achievement and a much needed boost to their self-esteem.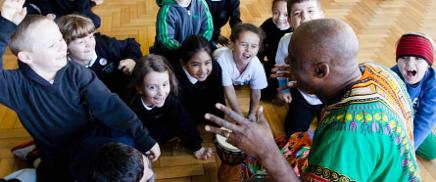 All stories are told in traditional African storytelling style.
Storytelling Workshops
Story Building Programmes and Inset Teacher Training demonstrate how the transformative power of stories can have a positive effect on those who know how to use them. This is a multisensory, participatory activity that includes:
Movement
Music
Singing
Call and Response
Verse and Rhyme
THE ANANSI TALES
Classics from the Anansi collection are firm favourites on the storytelling circuit.


A World Without Stories is a cautionary tale on the importance of keeping stories alive.
Other Great Stories include:
Anansi And The Impossible Quest
Everything Changes Everything Passes
The Hare And The Crown Bird
...AND MANY More!
Norman has over 20 years of working with children of all ages and abilities which has helped him develop a range of engaging and effective programmes to inspire educators and young learners to achieve beyond their expectations.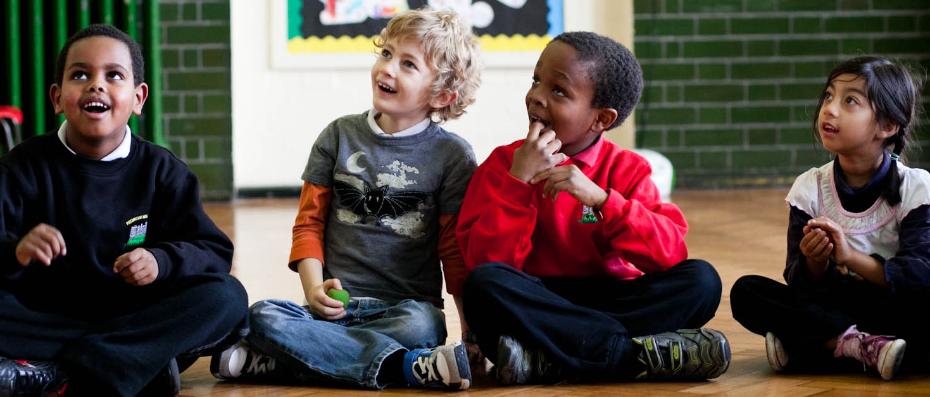 Pictures by Lucy Wallace from Norman Bailey's workshop at Primrose Hill School
Example of A Storytelling Workshop

An Introduction to

African Storytelling
1 Anansi Tale -

A World Without Stories
1 African Folktale - Shamba Saves the Day
Half day -
Average 4 workshops
Full day -
Average 7 Workshops
Also perfect for assemblies and after school clubs