Drama & Performance Storytelling - Children's Workshops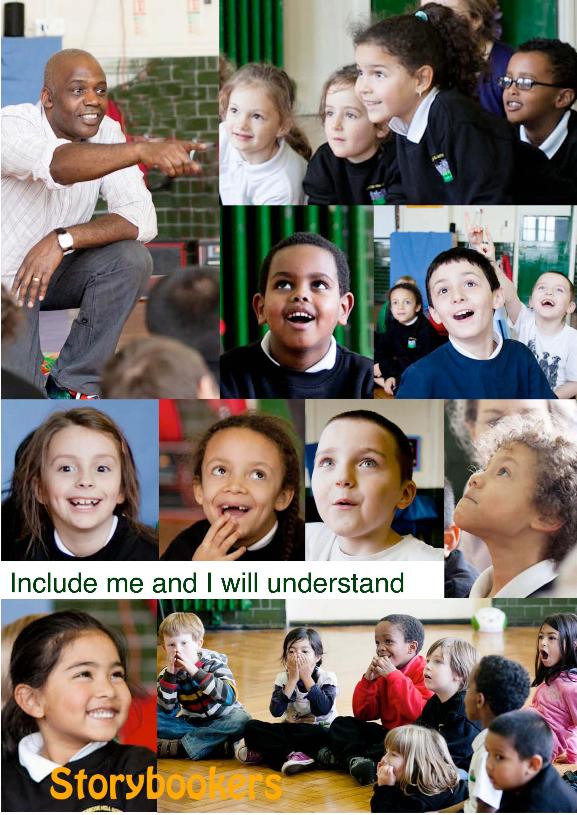 "I would like to say a big thank you, to yourselves and Norman Bailey for the fantastic storytelling day.
Both the children and the teaching staff were completely captivated and engaged."
Maggie Cross, History Co-ordinator, St Fidelis School, Kent
Story sharing provides a familiar and comforting experience for children who may find school an intimidating environment

New and exciting ways to engage even the most challenging children. We cater to children's reading and writing, speaking, listening and language development needs with a wide variety of empowering independent learning activities.
Our programmes provide a safe and enabling environment where children of differing abilities can develop their creativity and imagination resulting in an invaluable boost to their self esteem.
"Tell me and I will forget, show me and I will remember, include me and I will understand."
Confucius
Active storytelling is particularly effective when it comes to boosting attainment in boys and less-able children whilst also being challenging enough for more-able learners, this type of interactive learning works on the principle that most children learn best when engaged in hands-on activities that includes demonstration and participation, as well as physical and visual stimuli.
Does your school know about this?
They used to say children need boundaries, but the world has changed and what they need now are broader horizons. They need to be adaptable. They need to be creative. They need to be innovators.
Our educational programmes are a focal point for change in aspirations and skills, which will equip young people with the tools they need to live happy and productive lives.
We mix traditional and contemporary techniques that side-step any immediate literacy issues and give children and adults greater communication and soft skills.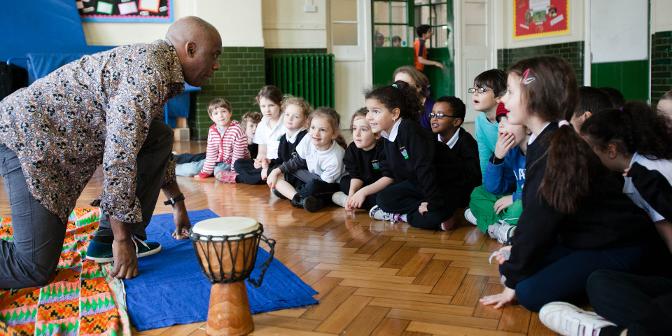 Do you want to be ahead of the game when it comes to empowering young learners?
Are you, your school and your children ready to adapt to a job market increasing geared to the knowledge and creative industries?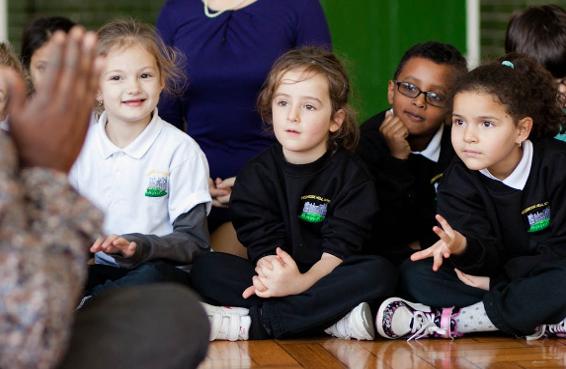 "...The stories Norman tells work on different levels so that as he progressed up theyear groups I saw that the children got more out of them...."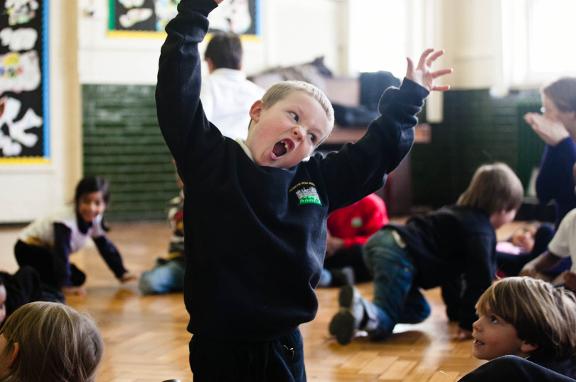 We want you to have the best.
Our creativity and performance workshops have been helping children fulfil their hopes and dreams and grow for many years now.
We'd like to do the same for you and your school. Tell us what you need to make the best start for a better and brighter tomorrow.
<<<<< Fill in the form here and let's talk.