" A fantastic way to treasure memories and spend quality time with our family. Your service goes above and beyond."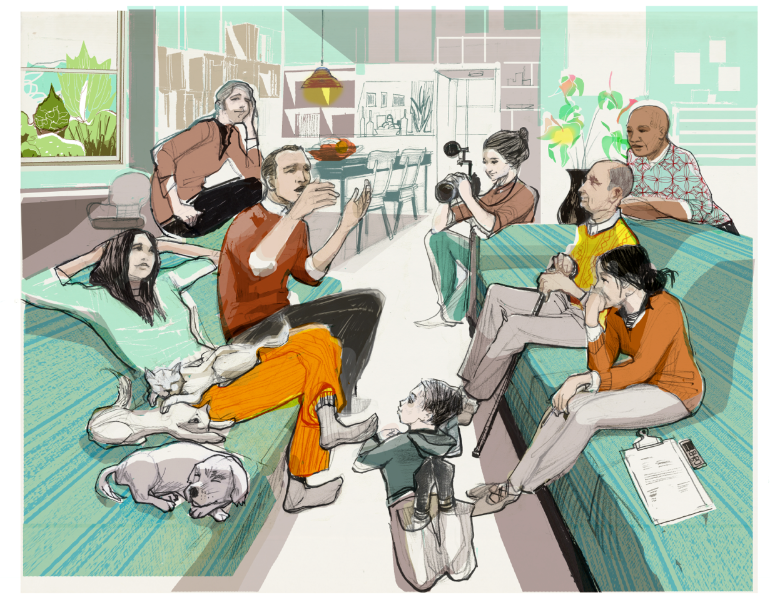 Your stories are captivating and entertaining when applying the principles of great storytelling.
We show you how and guide you every step of the way.
The Family Storybook Document your history.
A beautifully illustrated book made by professional book binders, lovingly produced containing your stories and family photos along with an illustrated family tree.
Film or documentary
Record your stories.

A day's family storytelling given a very caring edit, with just the right amount of pictures, illustration and narration in a high quality, professionally produced DVD to share with all the family.
Web Storytelling Store your future memories.

Future generations will be able to add their stories to your own private webspace.
Come back soon to view a promotional video with a family from Northumberland.