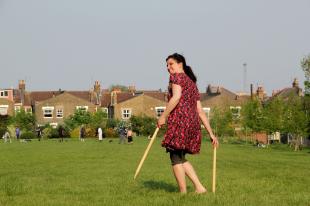 A cordial invitation to our annual picnic.
Have the chance to see your short story performed by one of our storytellers at our Summer Shorts and Rounders picnic party in Alexandra Palace.
Send in your short story today!
FREE!
Enjoy our topical short story about a child waiting for a storyteller -
Under the Oak
by Nicky Goodman
There was pleasure, praise, solemnity; horror, pain, and tragedy, drinking from the watering hole at Double Indemnity Creek. They began gathering; filled terracotta urns, burned Frankincense in the shade of the Oak and waited for a storyteller to spread her quilt out on the green.