"All the children and the staff loved what he did. He made story telling come alive and vibrant. The class participation was excellent."
Linda Satur, Hartley Primary School
A big thank you for yesterday, Norman. More than just a storyteller! Your stories were brilliant and set the scene for the children's own story contributions perfectly. The children were riveted as were the parents. But you brought much more to the day than this with the way you engaged with the children throughout the morning.
The children had a fabulous day and you played a big part in that.
Jill McWilliam, The Boat Day Celebrations
"Thank you Norman for making the kids and staff have such enjoyable sessions. Dawn has said hat she is keen to book you again. We'll be in touch"
Carol Shone, Deputy Headteacher, Surrey Square Primary School
Norman definitely added something special to the event, immediately put everyone at ease and was a wonderful ice breaker, conversation starter and entertainer. "
Happy customers in North London
"We use storytelling to great effect at the Early Years and Foundation Stages (EYFS), but what we saw happening with the older children was a revelation. The stories Norman tells work on different levels so that as he progressed up the year groups I saw that the children got more out of them. 1 in4 children in our borough leave primary school with below average literacy skills, I'm glad our school has found a way of bucking the trend."
Sarah Cairns, King Edward Primary School.
"I would like to say a big thank you, to yourselves and Norman Bailey for the fantastic storytelling day last Tuesday. Both the children and the teaching staff were completely captivated and engaged."
Maggie Cross, History Co-ordinator, St Fidelis School, Kent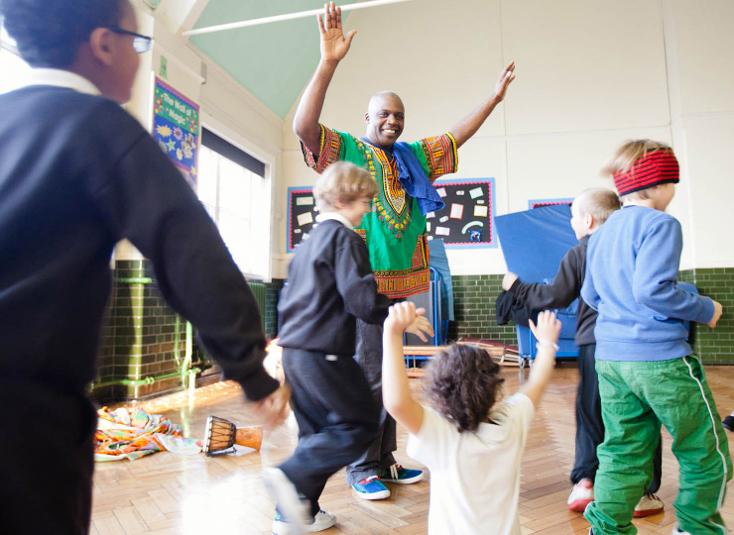 "The kids were entranced, dazzled, intrigued, amazed, animated and you came across as warm, magical, spontaneous, interactive and totally trustworthy"
L. Wallace, Devon
Inspiring Stories from the TuneIN Choir
Before I joined TuneIN I had always been told I couldn't sing. After a few sessions with TuneIN I began to feel confident opening my mouth and letting the sound out. It's been a wonderful experience singing with the group
Sharon

Where do I start? I wanted to bring a group of friends and family together to meet up regularly, do something bold but not necessarily sport focused (Hilly Killy was done!) and raise awareness and money for charity. Singing is so personal yet such a lovely way to belong. Alzheimer's is all about not being left out and the two seemed a good mix.That anything is possible if you put your mind to it. Don't listen to others negativity and go for it! The power of the voice is something we all have but take for granted... listening is a tool just as much as speaking / singing when it comes to communication. I learnt a lot more than I had bargained for around teamwork, leadership and trusting in my own ability, but more importantly creating an opportunity for others to shine.
Lisa
TuneIN co-founder
I learned that we can control the perceived restrictions and find the key to unlocking mind, soul and heart. Compassion and unconditional love is constantly present if I wish it to be. I learnt I have the pleasure in life to choose to be free and be free to choose. I learned I can choose to be the change I wish to see.
Storybookers Vocal Coaching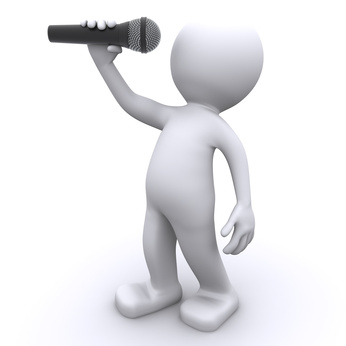 "EXCELLENT! The best singing teacher I've ever had." Donna Cartwright, Dancer
Thank you all for assisting me in overcoming my perception of myself and allowing me to sing
Janine TuneIN Choir
THANK YOU NORMAN! He gave me some tools to prepare myself for any event. Physiologically I'm less strained when singing or speaking for a long time. The effect of the change in my vocal projection is evident in the way people respond to me. Mina Hosokawa (yoga teacher, choir singer & producer)
"The confidence I gained gave me the courage to go up for my first major casting and I wasn't nervous at the audition" Gary Bland, Actor, Singer
"I've never had so many compliments about my singing." Paul Maynard, Singer
"So beneficial, and I noticed increased confidence in my voice....so thank you!! " Colette Patterson, Singer.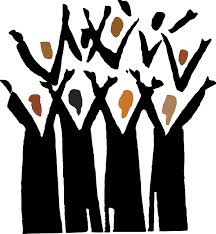 Today I Sang
When I was young I was in the school choir, not for long. I couldn't reach the high notes and quickly realised I couldn't sing like the other children could. I learnt lip syncing as a tactical ploy to be like the others. I lip synced for years of hymns every Sunday.

I told Norman a few months ago that I can't sing and he gave me that look. You know the one. He cocks his head slightly to the right and purses his lips in a disapproving way. At the singing sessions Norman taught me to breath. I learnt to trust and learnt that I have a voice.
This morning we turned to page 175 in the hymn book and I realised there was some high notes to tackle. I took some regular breaths, I turned my whole body into a voice and I found my comfortable note. I sang. Quietly at first, unsteady and wobbly. I stood tall, shoulders back and imagined each note. Beginning it's creation deep in my tummy, resonating through me and finding a place at the back of my neck to find its own place to leave me. I sang. And Mia sang next to me. In our own space, harmonising and sounding amazing. The wall of this journey will be felt by us all at different stages. Mine was at the last session.
To make a difference and be the difference is our personal choice. Life dictates that if you step out to do something that will change perception, improve the quality of life we all take for granted, we will find that we also have a personal struggle to battle. Thank you all for assisting me in overcoming my perception of myself and allowing me to sing today.
Janine